If you're looking for the best shower window cover, you've come to the right place! In this blog post, we'll be talking about five of the best options on the market today.
We'll discuss why these particular products are a great choice, and we'll provide tips on how to choose the perfect one for your needs.
So whether you're in the market for a new set of waterproof curtains or blinds, or you just want to learn more about what's available, read on!
Best Waterproof Bathroom Window Curtains
Waterproof shower window curtain is a great choice if you want to keep your bathroom warm and dry. They'll also help to block out any unwanted drafts or moisture.
Selection of waterproof curtains comes in a variety of colors and styles, so you're sure to find the perfect option for your space.
1. Barossa Design Waffle Weave Half Window Tier Curtains
These Barossa Design Waffle Weave Half Window Tier Curtains are perfect for adding a touch of luxury and style to your bathroom.
The premium material is thick and textured, with good sewing and neat seams. They're also washable, so you can keep them clean and looking great.
The rod pocket header makes them easy to hang, and they can be combined with other coordinating curtains to create a cohesive look.
These versatile curtains can be used as bathroom window curtains, kitchen curtains, or in any room of your home.
They're also suitable for other rooms like the infant room, basement, or bedroom. With a 90-day satisfaction guarantee, you can be sure you're making a wise investment in your home decor.
Pros:
Made of premium 230gsm thick fabric
Wrinkle-resistant and water-repellent
Waffle weave texture adds a touch of style
Easy to hang them up
Machine-washable for easy care
90-day money-back guarantee
Cons:
May be too thick for some windows
May not block out all light
2. XTMYI Waterproof Bathroom Shower Window Curtains
These XTMYI curtains are the perfect way to add privacy and style to your bathroom. The water-resistant fabric is durable and easy to care for, while the silver grommet top provides a sleek, modern look.
The curtains are available in a variety of colors to match any décor, and they can be easily machine-washed and tumble-dried.
If you need to iron them, use a medium-temperature setting. With their 100% blackout capabilities, these curtains will also help to keep your bathroom cool and comfortable.
Pros:
Water-resistant fabric is durable and easy to care for
Silver grommet top
Available in a variety of colors
Can be easily machine-washed and dried
100% blackout capabilities
Cons:
Not available in a wide range of sizes
Grommet top may not be compatible with all curtain rods
3. XTMYI Waterproof Black Bathroom Set of 2 Panels Short Curtain for Shower Window
Looking for a short curtain that offers privacy and style? Look no further than the XTMYI waterproof bathroom set.
Made of waterproof fabrics, these curtains are durable and essential for any bathroom. They also feature a black out design, making them perfect for small bedrooms or any other small areas that you want to keep private.
Additionally, they are insulated to help keep your room warm in the winter months. Finally, they are machine washable and come in a variety of sizes to fit any window.
So whether you're looking for function or fashion, the XTMYI short curtain is the perfect choice for you.
Pros:
Durable fabric
Water-resistant design
Machine washable and dryer
Available in a variety of sizes to fit any window
Insulated
Cons:
Blackout design not so good
Best Waterproof Blinds For Shower Window
Waterproof bathroom blinds are another great option. They provide privacy and can help to keep out any unwanted light or heat.
Blinds also offer a bit more ventilation than curtains, so they're a great choice if you're looking to keep your bathroom well-ventilated.
1. SEEYE Mini Blinds Aluminum Venetian Slat Blinds
The SEEYE Mini Blinds are perfect for anyone looking for an easy to use and install blind. The aluminum slats provide excellent shading and waterproofing abilities, while the C-shaped slat provides even better coverage.
These blinds are easy to use simply turn the top rods to adjust the light coming in, and pull the rope to raise or lower the blinds as needed.
Made of Al-Mg alloy, these mini blinds are strong and less prone to deformation. Plus, the metal slat provides an easy cleaning ability all you need is cold water or a soft brush!
Pros:
Easy to use and install
Adjustable light settings
Blackout capabilities
Made of durable Al-Mg alloy
Easy to clean
Cons:
May not fit all window sizes
Costly
2. LETAU Kitchen Bathroom Window Shades 100% Blackout Roller Shades
No products found.
LETAU blackout waterproof shades for shower window are perfect for keeping your home dark and energy efficient.
The fabric is 100% blackout, meaning no sunlight will get through. The fabric is also waterproof, oilproof, and mildew resistant, making it a great choice for any room in your home.
These shades also insulate against heat and cold, providing you with year-round energy savings. Plus, the privacy provided by these shades is ideal for bathrooms and bedrooms.
LETAU window shades are custom-made to order and can be fit to almost any window size. Shades come with all the necessary hardware.
Order your LETAU window shades today and start enjoying the benefits of a darker, more energy-efficient home.
Pros:
100% blackout fabric
Waterproof and oil proof
Mildew resistant
Insulates against heat and cold
Custom made to order
Comes with all necessary hardware
Cons:
Installation is difficult
Some light may still come in around the edges
Can be more expensive than other window shade options
How To Choose the Best Waterproof Bathroom Window Curtains & Blinds
Bathroom windows are often overlooked when it comes to decorating, but they can actually be a great way to add privacy and style to your space.
Waterproof bathroom window curtains and blinds are the perfect solution for keeping your bathroom looking good while protecting your windows from water damage.
Here are a few things to consider when choosing the best waterproof option for your bathroom windows:
Fabric
The type of fabric you choose for your waterproof curtains or blinds will depend on how much privacy you need and how often you plan on using them.
If you only need them occasionally, then a lighter-weight fabric like cotton or linen may be sufficient. However, if you want more privacy or plan on using them more often, then a heavier-weight fabric.
Installation
When it comes to installation, waterproof curtains and blinds can either be hung using hooks or rod pockets.
If you choose the former, then make sure that the hooks are installed properly so that they don't come loose and cause water damage to your walls.
If you opt for the latter, then make sure that the rod pockets are sewn shut well so they cant rid off.
Maintenance
Waterproof curtains and blinds are easy to maintain and can be wiped clean with a damp cloth if they get dirty.
However, if you want them to last longer, then it is best to have them professionally cleaned at least once a year.
This will help to remove any build-up of dirt and grime that can cause them to deteriorate over time.
Now that you know what to look for when it comes to choosing the best waterproof curtains or blinds for your bathroom windows, all that is left to do is shop around and find the perfect pair for your home.
With so many different styles, colors, and designs available, you should be able to find exactly what you are looking for.
FAQ
What window covering is best for a bathroom?
When you're trying to find the best type of blind for your bathroom, go with faux wood, aluminum or vinyl. These are all materials that won't mildew easily and can be cleaned with just a simple wipe-down.
Can I use a shower curtain as a window curtain?
Although shower curtains may not provide the same light and airy look as other window treatments, they are effective at blocking out light and preserving your privacy.
Should you put blinds in bathroom?
If you want something that is easier to clean and won't grow mold or mildew, thinner curtains are the way to go. If practicality is your main concern, then blinds are undoubtedly the best option for your bathroom.
Summary
When it comes to bathroom window curtains and blinds, there are a lot of great options to choose from.
Each has its own advantages and disadvantages, so it's important to choose the option that best suits your needs.
They are easy to install and maintain, and come in a variety of styles to suit any taste. When choosing the best waterproof option for your bathroom windows, be sure to consider the fabric, installation, and maintenance.
With a little bit of research, you should be able to find the perfect pair of curtains or blinds for your home.
Also read: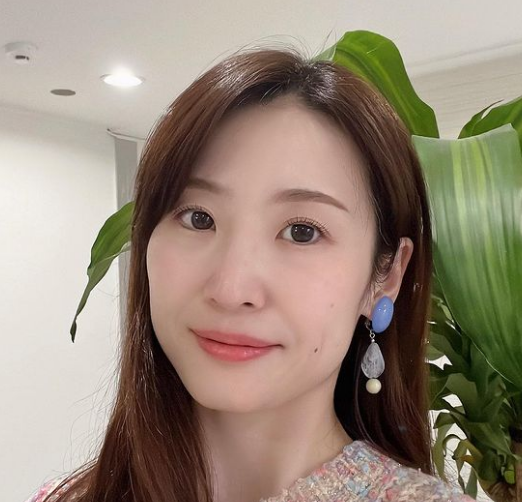 Born and raised in California, Yvonne has always been interested in fashion and home decor. After getting her degree in fashion management, she started her own home decor blog, where she shares her tips and tricks for creating a stylish home on a budget.